FamilySearch Affiliate Library
As a FamilySearch affiliate library, researchers will have onsite access at Marshall Public Library to more than two billion digitized records, including 400 million images that are not currently available to the public outside an affiliate library or a FamilySearch family history center.  A login is required to access this free resource at the library, but researchers may use their own or may use one provided by Marshall Public Library.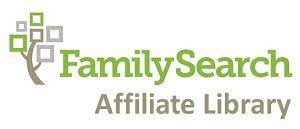 Visit FamilySearch to begin your family research.
Explore Clark County collections at FamilySearch through these links: