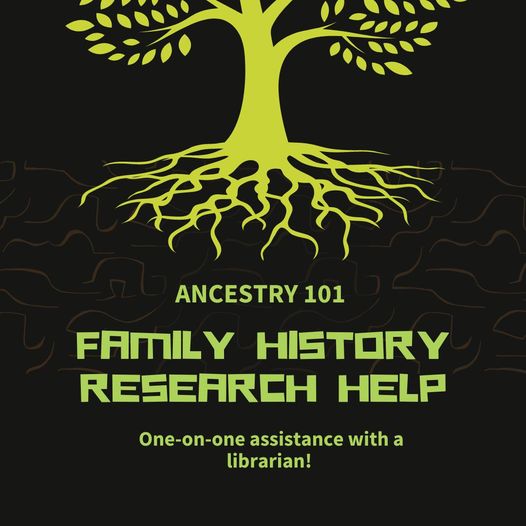 Looking for some help with your family history research? 
Maybe you're just beginning and are looking for some help to get started? Or you've hit a brick wall? We'd love to help! 
Book a one-on-one appointment with one of our genealogists! You can use the online form, call the library at 217-826-2535 or email jpoorman@marshallplib.com.
We
are currently booking for Friday, November 17th and Friday, December 15th at 10 am, 11 am, and 2 pm.